Even if you're looking for the best wireless routers, not everyone needs the flashy expensive router with all the bells and whistles. Most people just need a simple router that will connect them to the internet effectively enough to enable them browse the web, access streaming services such as Netflix, or administer their social media accounts. To help you find the most reliable technology in this budget price bracket, we have compiled this buyers guide to the best routers under 50 dollars on Amazon that would ably meet the requirements of the average user.
 
Best Routers Under 50 Dollars in 2022
Our team has looked at the top routers from leading networking brands, and compiled this buyers guide to the best routers under 50 dollars, complete with reviews of each.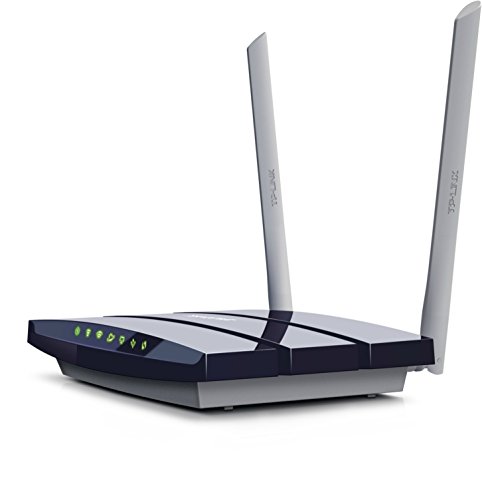 TP-Link's AC1200 is a dual-band fast Ethernet router with 802.11ac support as well as 802.11n backwards compatibility. The router also features 2.4GHz and 5GHz bands, offering speeds of 300Mbps and 867Mbps respectively. There are four Ethernet ports on the back as well as a USB port. This router, like most routers on this list, are ideal for apartments or single family homes with a small number of resident users.
 

| TP-Link AC1200 (Archer C50) – PROS | TP-Link AC1200 (Archer C50) – CONS |
| --- | --- |
| • Both 2.4GHz and 5GHz bands. | • Speed. |
| • Four Ethernet ports. | • Unreliable for gaming. |
Amazon Customer Reviews:
8,510
Average Review Rating:
3.8 out of 5 Stars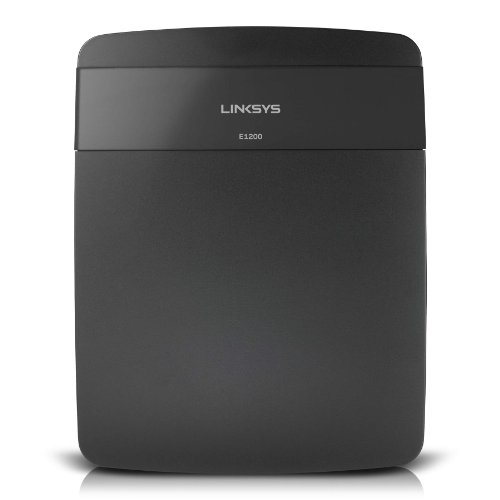 The Linksys E1200 is a budget router that can service a slightly more demanding network arrangement. It has 802.11n specs and transfer rates of up to 300Mbps. The E1200 has MIMO internal antenna technology that boosts the WiFi signal over a large coverage area. It also features four Ethernet ports, however, it lacks a USB port and operates on only a single band.
 

| Linksys E1200 – PROS | Linksys E1200 – CONS |
| --- | --- |
| • Four Ethernet ports. | • No USB port. |
| • MIMO internal antenna. | • Single-band. |
Amazon Customer Reviews:
4,140
Average Review Rating:
3.6 out of 5 Stars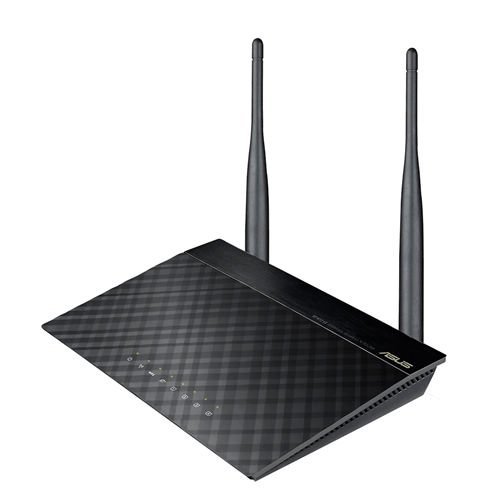 This router from ASUS is designed specifically for small businesses and home office networks. It offers a relatively low speed but wide coverage area using MIMO technology. The router also includes two detachable high-gain antennas to further extend the WiFi coverage. The router is specifically designed for multiple guests over an extended period of time, because of its four SSIDs with dynamic bandwidth management. This functionality makes the appliance ideal for a small business.
 

| ASUS RT-N12 – PROS | ASUS RT-N12 – CONS |
| --- | --- |
| • MIMO technology. | • Not ideal for multiple revisiting users. |
| • Wide coverage area. | • Relatively slow speed. |
Amazon Customer Reviews:
6,330
Average Review Rating:
4 out of 5 Stars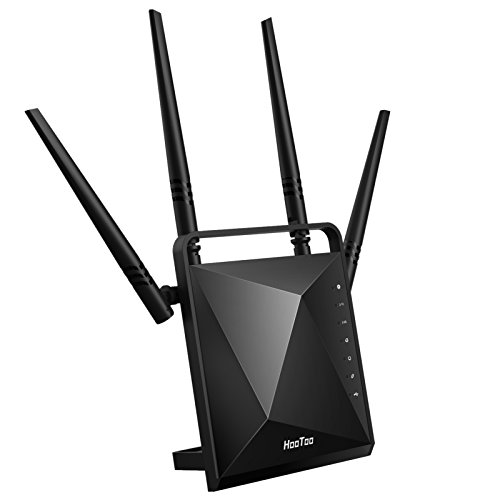 The AC1200 from HooToo broadcasts 802.11ac WiFi with 300Mbps on the 2.4 GHz band and 866Mbps on the 5GHz band. This router is designed to alternate between 2.4GHz and 5GHz to reduce interference. It also has four Ethernet ports and a USB 3.0 port. There are also parental controls, so certain websites can be blocked directly from the router.
 

| HooToo Wireless Router AC1200 – PROS | HooToo Wireless Router AC1200 – CONS |
| --- | --- |
| • Parental controls. | • USB 3.0. |
| • Low coverage, | • No wall mounting. |
Amazon Customer Reviews:
342
Average Review Rating:
3.8 out of 5 Stars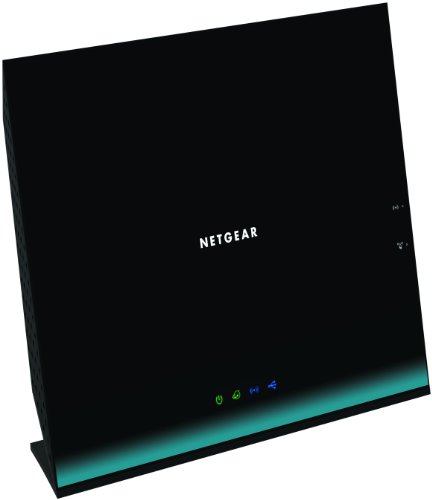 With combined speeds of 1200Mbps over its 2.4GHz and 5GHz bands, the NETGEAR AC1200 is the perfect budget router for gaming and content streaming. The range of this router isn't fantastic, but it's very reliable over mid-range. NETGEAR also has an app to allow for easy setup and home management.
 

| NETGEAR AC1200 -PROS | NETGEAR AC1200 – CONS |
| --- | --- |
| • Easy installation. | • No Gigabit Ethernet. |
| • Speed. | • WiFi range isn't fantastic. |
Amazon Customer Reviews:
358
Average Review Rating:
3.4 out of 5 Stars
Best Routers Under 50 Dollars – Buyers Guide
New to the router market? Unsure about all of the technical terms that are so casually thrown around nowadays? Well don't worry, because we're here to help. This easy to follow buyers guide below will help you come to grips with the terminology, technology and other things you need to know about the best routers under 50 dollars.
What to Look Out for When Shopping for a Router
There are just a couple of terms that the average user needs to look out for when shopping for a router. We're going to outline the most important terms here, as well as some of the features and functions that some routers come with that can make your life a whole lot easier. Check it out.
Antenna: The Antennas are the parts of your router that stick up like miniature towers, but you probably already knew that. However, the reason why modern routers have so many towers is so that they can project in different directions. This is so you can focus the range of your router in specific directions. It may seem primitive, but you want your antennas to be as big and as numerous as possible, as it will enhance the range of your router significantly.
Protocol: This is one that everyone gets confused by. While the terminology may be difficult to grapple with for those who are new to the market, the best way we can explain it is that the protocol refers to Wi-Fi standards. To give you an idea how protocol would be introduced when detailing the specifications of router, it might go something like this; the average modern-day dual band 802.11 n (the protocol) routers are capable of delivering speeds of up to 600 Mbps.
Bands: The number of bands a router has is very important. In the past, routers would function off a single band (2.4-GHz), whereas nowadays the average router utilises dual band technology. This allows the user to cater for both 5-GHz and 2.4-GHz frequencies. This shift was necessary in order to keep up with increasing Wi-Fi traffic. However, it doesn't end there, as there are also tri-band routers available, although it's not likely that your home will need such an advanced router yet.
Ports: Ports are not as important as they used to be, however they should still be taken into account when purchasing a new router. These are important for those who will be using a wired connection to their router, or have several devices that they may wish to connect via an ethernet cable to ease pressure on the network.
Quality of Service Feature
Another feature you may want to look into is the quality of service feature, which allows the router to provide additional bandwidth to certain applications, at the cost of other applications. Usually, a router on its default setting will distribute bandwidth equally, however this function allows it to prioritise one application over others. This can be especially handy for gaming.
Guest Networks & Parental Controls
This feature is super useful for those who have visitors over a lot or want to place parental locks on their internet. Guest networks allow the user to create independent networks that can have different passwords and varying access to different applications and features. This means that guests can use your Wi-Fi without the fear of compromising your personal devices, and kids can use the internet without going out of bounds.
Beamforming & MU-MIMO
First up, Beamforming is a handy feature that enables you to direct the full power of your router in one general direction. This can extend range significantly, and is very useful for targeting dead zones at home.
"Multi-user, multiple input, multiple output", or  MU-MIMO, is similar enough to beamforming. However, this allows the user to direct their router's strength at select devices. This is especially useful if you have a single device in a room far away that needs internet connection, but is not portable, such as a gaming console.
Summary
To conclude our review of the best routers under 50 dollars, we advise you to check out our buyers guide where there are numerous useful nuggets of information you can apply in your market browsing. Once you've read through the buyers guide, read back through our product reviews at the top of the post, where you will be able to narrow your search down to the most effective, efficient, and affordable routers for your purposes.